Welcome to the Lasting Impressions Blog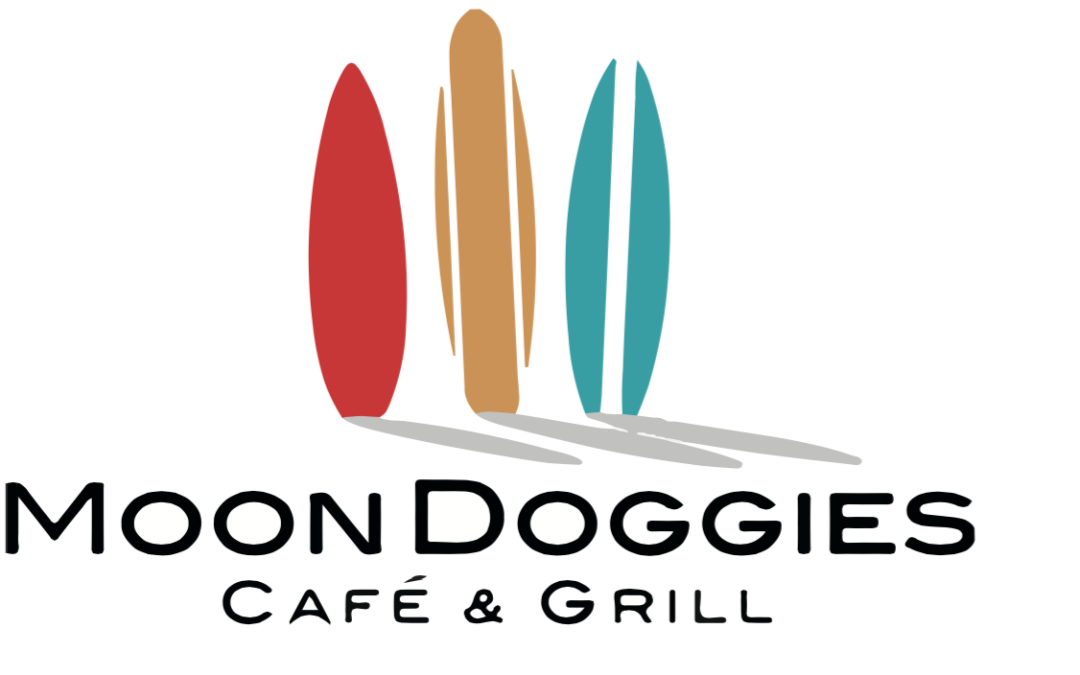 GOALS: Create a directional sign that can be easily read from the street as customers drive by looking for the front entrance to the restaurant.
ARTWORK: Logo supplied by client. Sign layout by Printology staff.
DIMENSIONS: 48″ x 36″.
MATERIALS: 3M IJ35C Matte Vinyl mounted on 3mm ACM (aluminum composite material).
EQUIPMENT: HP Latex 360 printer and mounted with GFP laminator.
---
Sometimes signs just need to be practical—like pointing visitors in the right direction when GPS directions aren't spot on. Although MoonDoggies owner, Nancy Harris Vista, is grateful that the GPS directions guide patrons to this great local spot in Port Royal, SC, she isn't so thrilled when customers arrive looking confused at the restaurant's back door and screened-in porch. So if you follow your GPS to MoonDoggies Café & Grill off Paris Avenue, you may end up at the back door of this charming house that has been converted into a restaurant. The owners, however, would rather give guests a proper welcome at the front door. So they have installed a large directional sign on the screened-in back porch. The new aluminum-composite sign printed on vinyl, which reads "Entrance and Parking on 10th Street" can be seen easily from the street and points you to the front entrance, which is around the corner at 925 10th Street.
Once you arrive at the correct entrance, you won't be disappointed. MoonDoggies has been called a Lowcountry gem both for its ambiance among the moss-draped oaks and its cuisine. In the heart of Port Royal's Old Village, MoonDoggies serves lunch from 11:30 a.m. until 5 p.m. offering salads, fish sandwiches, burgers, crab cakes, and more. Dinner is served from 5 p.m. until 9 p.m. with menu items including fried pickles, salads, seafood, steak, pasta dishes, and desserts. If you want some live entertainment while you dine, go on Friday night to hear acoustic guitar/vocalist or Saturday nights for piano music.
A directional sign hanging on the screened-in porch points customers to the restaurant's front entrance.
---