Welcome to the Lasting Impressions Blog
When guests arrived at the Beaufort Chamber of Commerce open house and ribbon-cutting ceremony for Printology Signs & Graphics in Port Royal on Saint Patrick's Day, some seemed perplexed because the building at 824A Paris Avenue looked like an Irish pub—Patty Murphy's Pub to be exact. The sign adhered to the wall said Patty Murphy' Pub and the window graphics advertised beer, wine, spirits, and cigars. People driving and walking by seemed surprised and even excited about the pop-up pub. And that was the whole idea.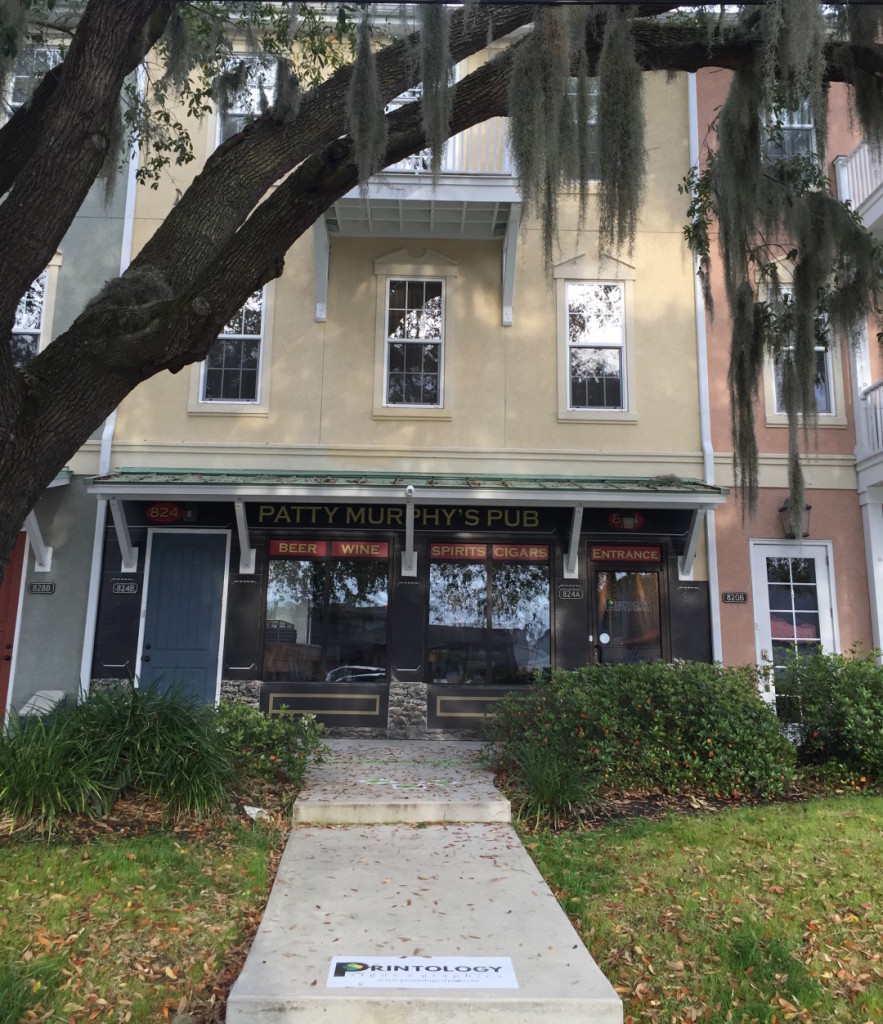 "We wanted to do something fun and unique to showcase large format graphics since our open house was on Saint Patrick's Day. We wanted to show off our capabilities in wall murals, window graphics, and building wraps so we came up with the idea of turning our print and graphics studio into an Irish pub. It was a great opportunity and example of how we can transform something plain into something unique and memorable," says Mark Russell, owner of Printology Signs & Graphics.
The print studio to pub transformation began with a couple of photo ideas from Shutterstock. Our graphic designer went from there creating a custom design and then mocking it up so we could see how it looked on the outside of the building. Then the design was broken down into sections and panels for printing. Once printed on a temporary vinyl media, our installers hung the panels piece by piece. And the result—an Irish pub for Saint Patrick's Day.
---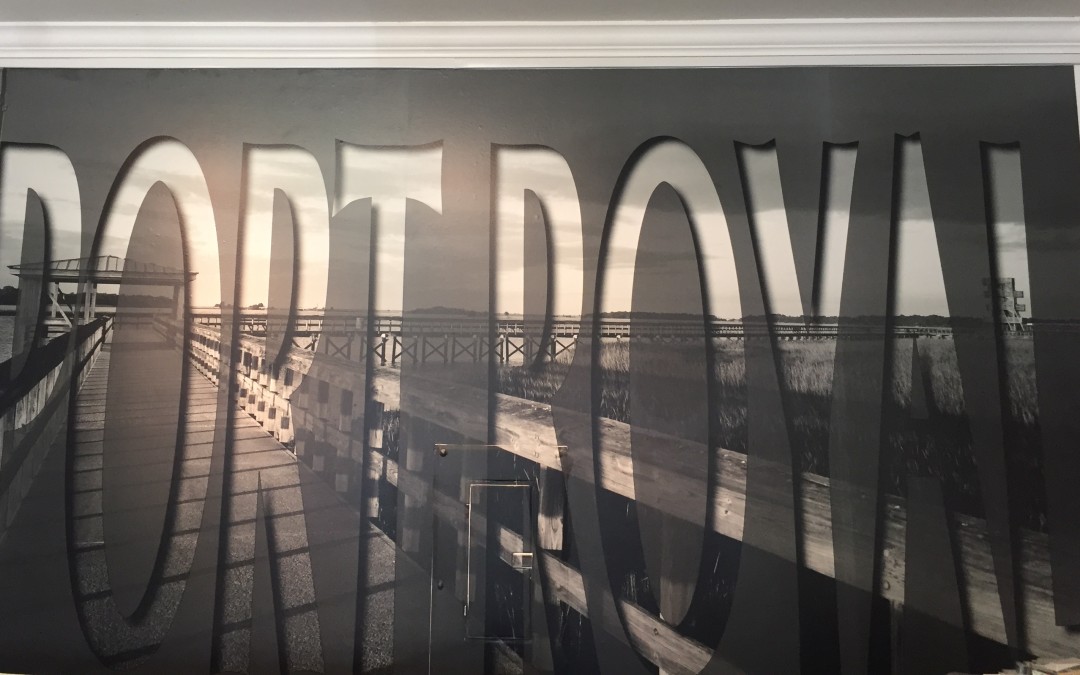 The beauty of large, printed custom wall murals in an office building, studio, hotel, airport or even a home is that it can transport you to another place. For our signs and graphics studio in Port Royal, we didn't necessarily need to be transported to another location. We did, however, want a custom wallpaper look that not only reminded us of the beautiful view of Port Royal Sound that is just a short walk from our location, but also highlighted our large format printing capabilities.
In designing our space, we have carefully crafted our studio so that it truly represents what we do and who we are. Of all the signage and museum graphics in the studio, the piece that represents our business philosophy and commitment to local projects is the 130" x 80" custom wall mural hanging on the back wall of the studio. This mural features the technical capabilities of our HP Latex 360 large format printer, highlights the media options available, showcases our design and photography skills, and stresses the connection we feel in being a part of Port Royal, Beaufort, Bluffton, and the South Carolina Lowcountry in general.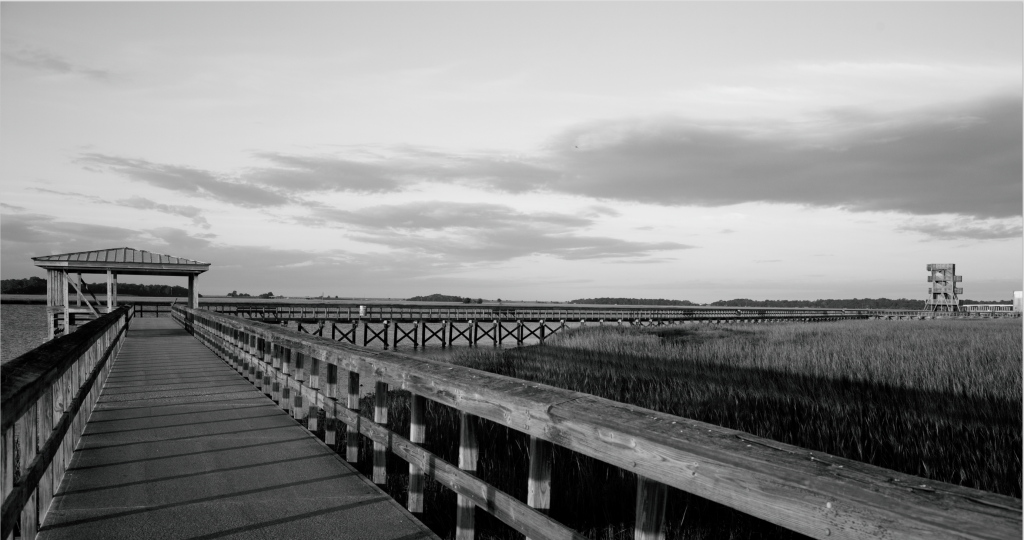 We worked with a Beaufort photographer to capture a black and white image of the Sands Beach and Tower in Port Royal. Taking a photo for a wall mural requires a bit of technical expertise. The image pixel count and the resolution must meet certain requirements so that the image can be scaled without becoming pixelated. The original black and white photo was 5472 x 3648 pixels and 22 x 15 inches with a resolution of 240 pixels per inch. To fit the wall, the photo was scaled and then divided into three panels for printing. The resulting photo is 130" wide and 80" high.
Once we had an image to work with, our designer added the type to transform the photograph into a wall mural graphic. If you are in the Port Royal area, stop by to see one of our custom wall murals, and become inspired.
---