EXTERIOR ENVIRONMENTS
Nothing is more effective when it comes to marketing than the centuries old concept of a business sign. Although much of the marketing focus today is geared toward online efforts, half of all customers who come into any business do so because of the sign that is displayed out front. So not surprisingly, most businesses, regardless of size, depend heavily on signage. Outdoor signs support branding and create more local awareness. Signs help people find you; attract people who pass your establishment; present an image of your business; and tell potential customers what goods or services you offer. The outdoor sign you display doesn't necessarily have to be a branded sign. Some businesses display menus, while others display special sales on specific products. A business sign that is onsite can cost as little as $0.02 per 1,000 views.
The art and science of lasting impressions
The new more durable and weather-tolerant materials are transforming outdoor landscapes with larger-than-life graphics. Buildings, sidewalks, construction sites, fencing, and sidewalks can be designed with graphics to showcase a brand, market a company, or promote an event. With exterior printed graphics, the sky literally is the limit. These lasting impressions live large.
---

A sign composed of lightweight material. Promotional banners include those used to announce open houses and grand openings, make special announcements, or communicate events. Decorative banners use images or colors of to enhance a space. Interested in Banners? Contact Us.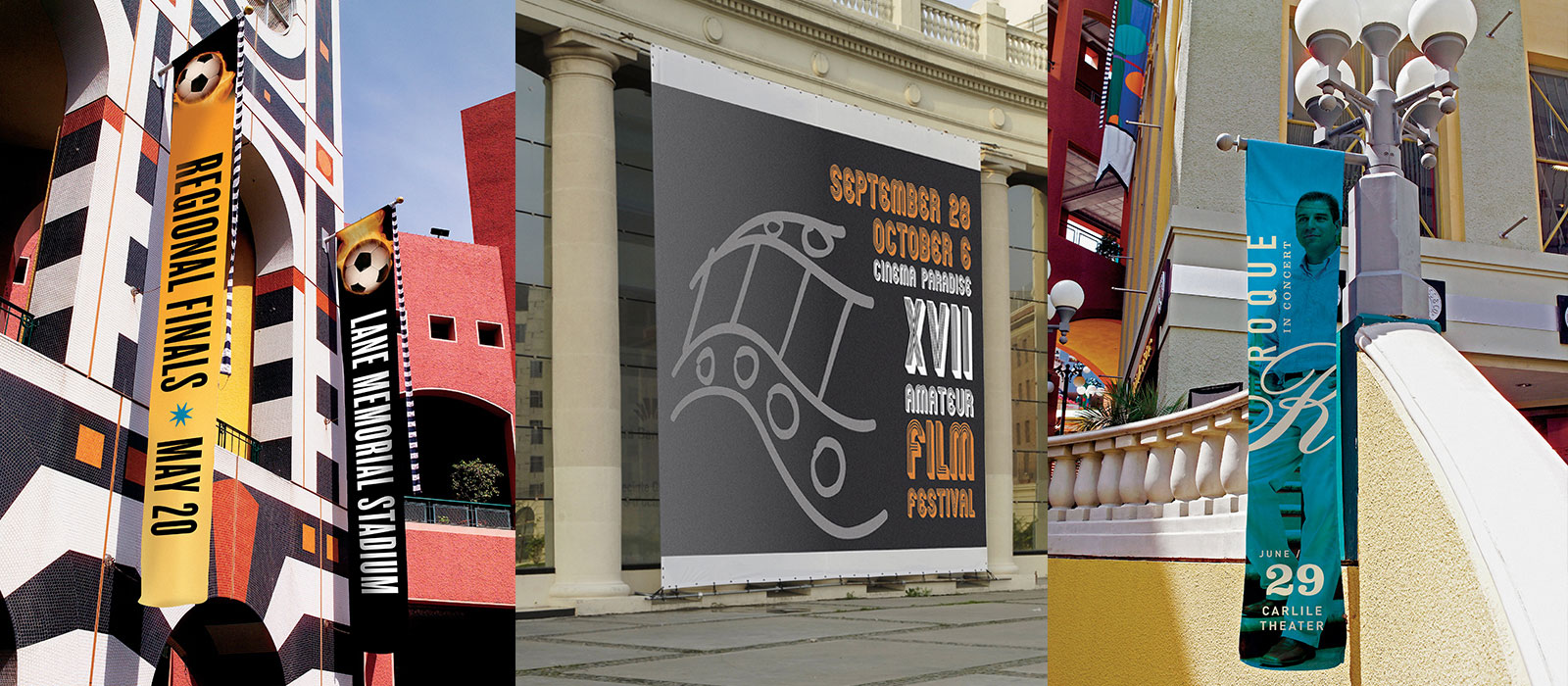 ---

These signs can be produced in many different forms, from dimensional letters to channel letters, often lighted by LED lamps or illuminated externally with lamps and are used for branding and making a good impression. Interested in Building Signs? Contact Us.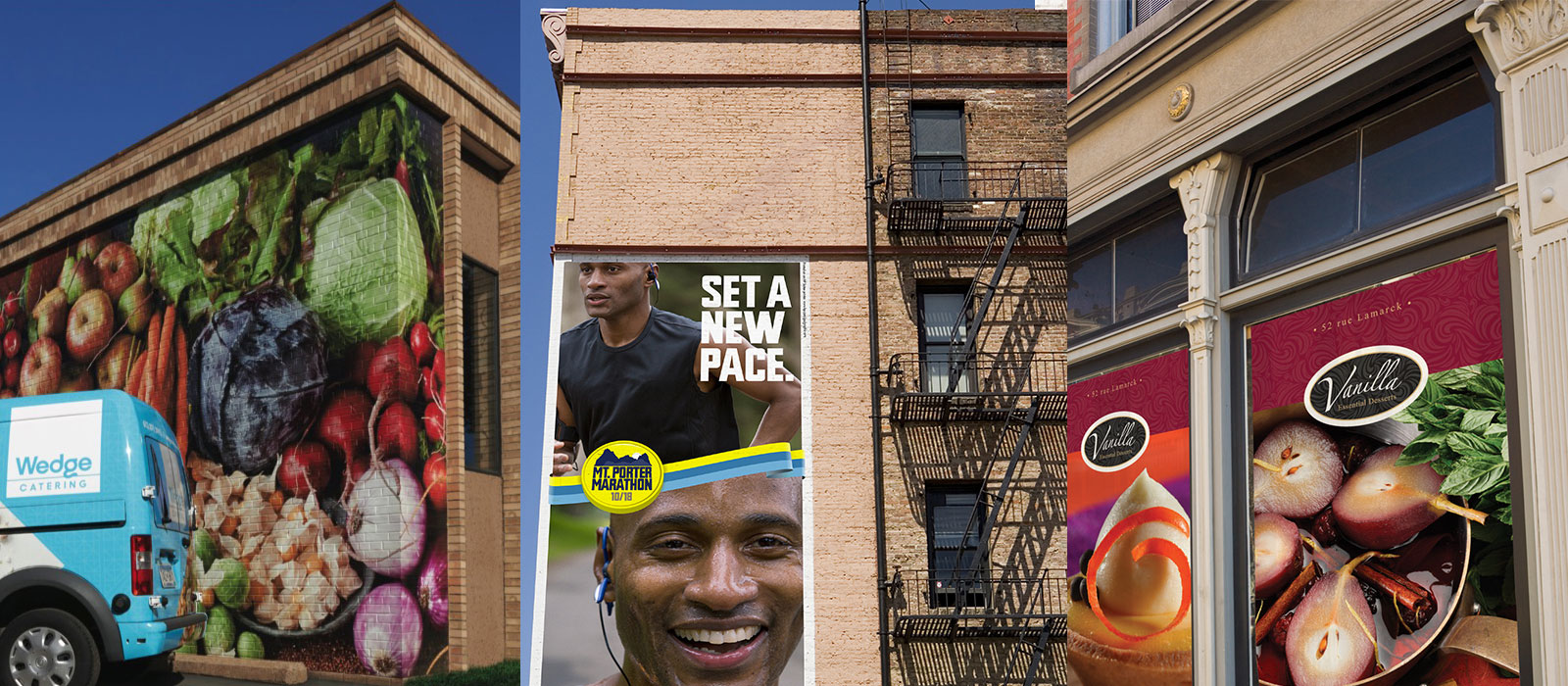 ---

High quality, digitally printed graphics directly applied to the glass either on the interior or exterior with an adhesive film of a window. With a perforated vinyl, if you are inside you will see outside clearly while outsiders will not be able to see inside. Interested in Window Graphics? Contact Us.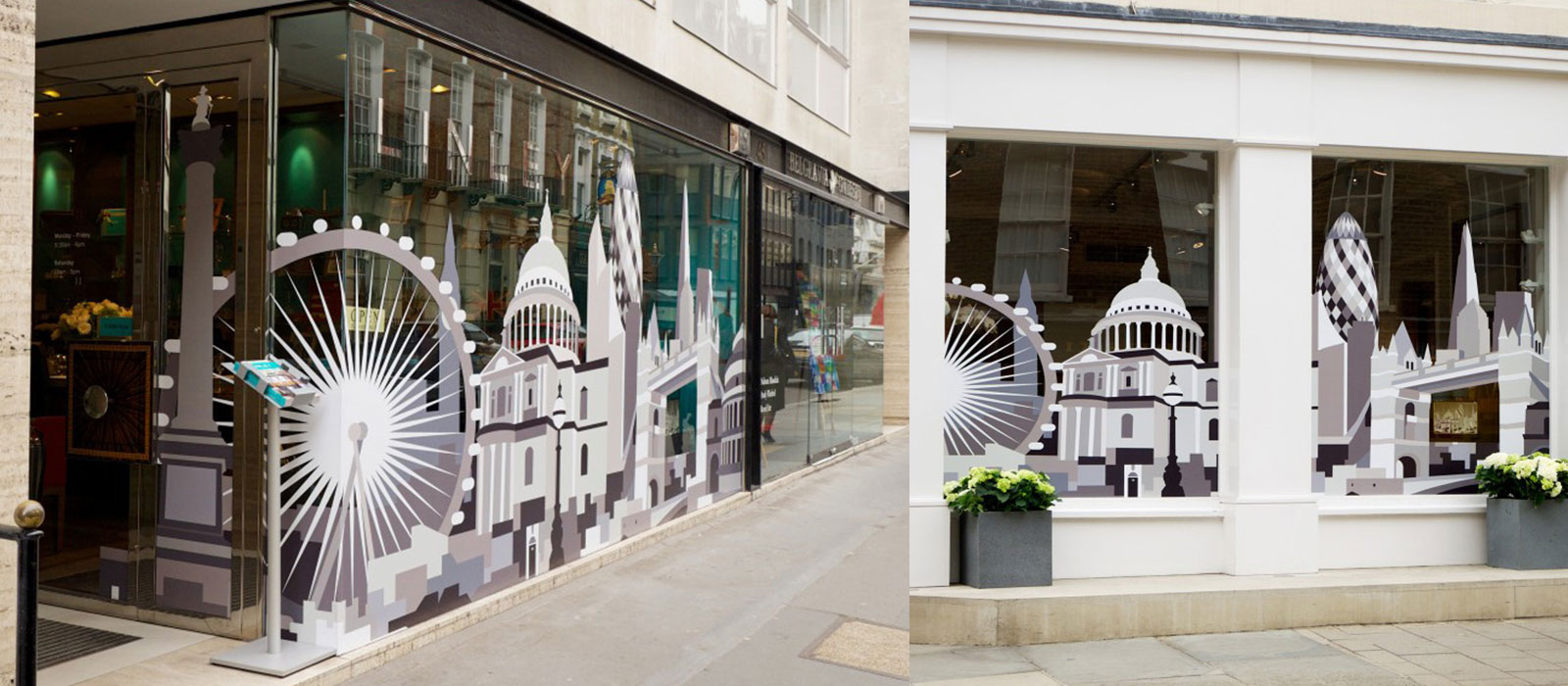 ---

A moveable sign not secured or attached to the ground or surface but supported by its own frame and most often forming the cross-sectional shape of an A. Interested in Sidewalk Signs? Contact Us.
---

A sign consisting of a cabinet or frame containing a light source surrounded by one or more translucent faces which may be illuminated for visibility. Interested in Backlit Displays? Contact Us.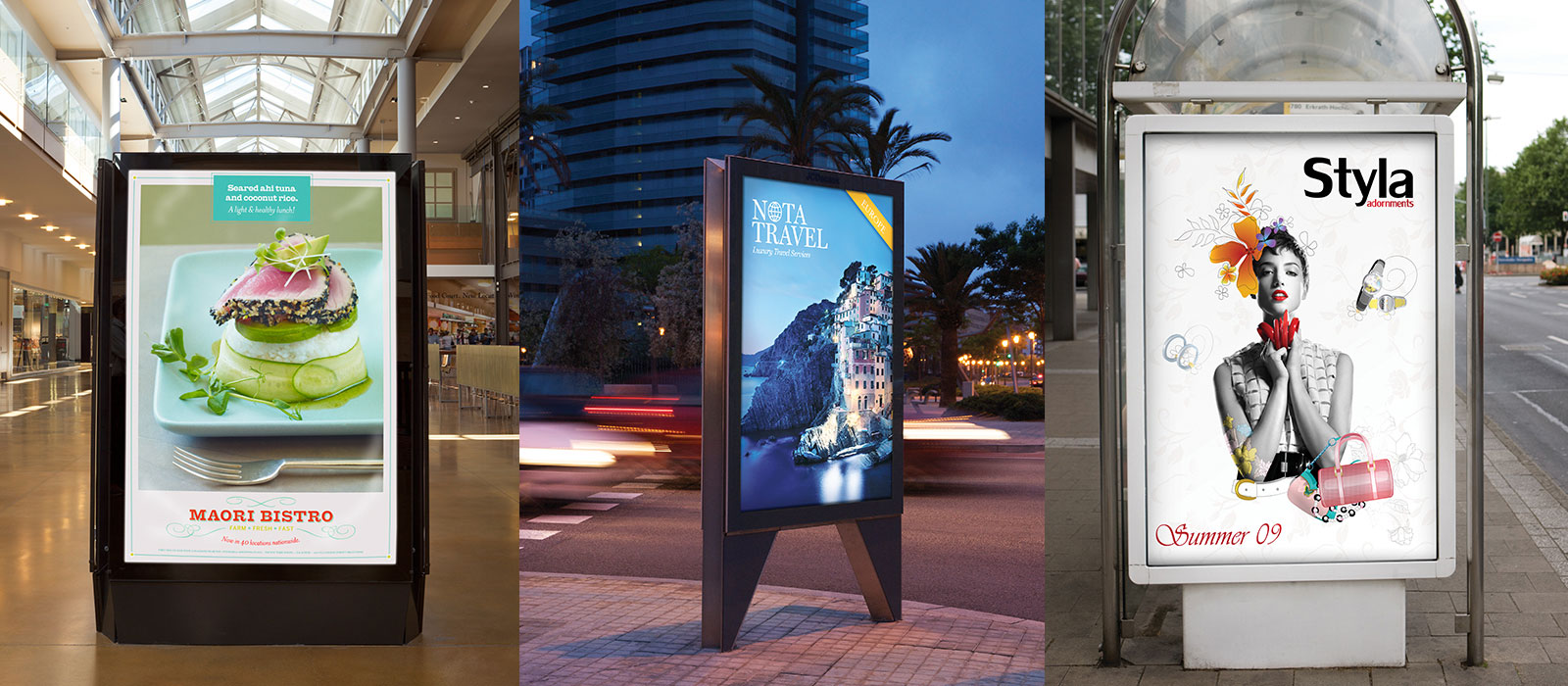 ---

Marketing and directional sidewalk graphics are becoming more and more prevalent outside retail venues, sports complexes, and transportation stations across the country. Interested in Pavement Graphics? Contact Us.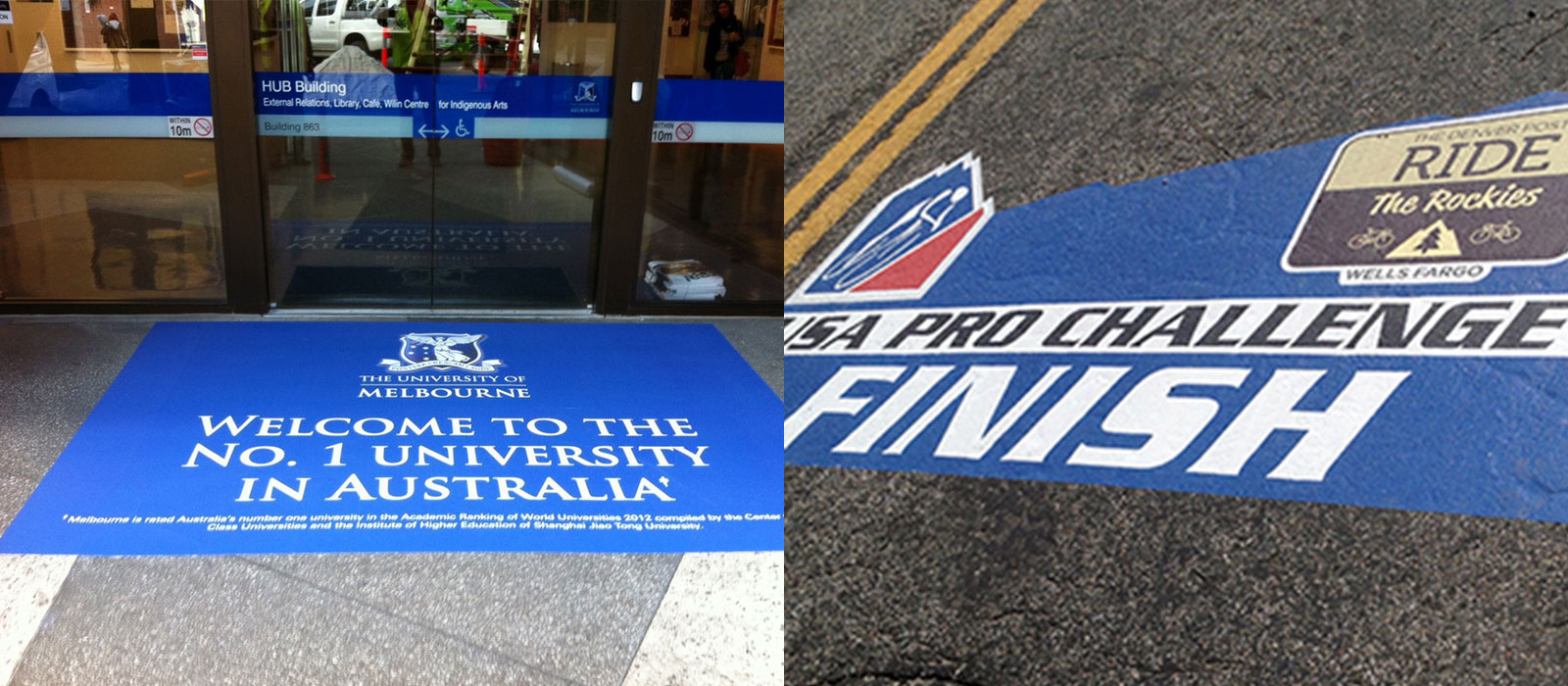 The art and science of lasting impressions
Outdoor signs are not only a necessity in today's competitive landscape, but also a way to make a lasting impression. Whether you need a banner, yard sign, monument sign, channel letters, or other type of signage, we can help design and produce a landmark.
---

An unlighted sign fabricated by using one or more visible posts to support the sign body. Interested in Post & Panel Signs? Contact Us.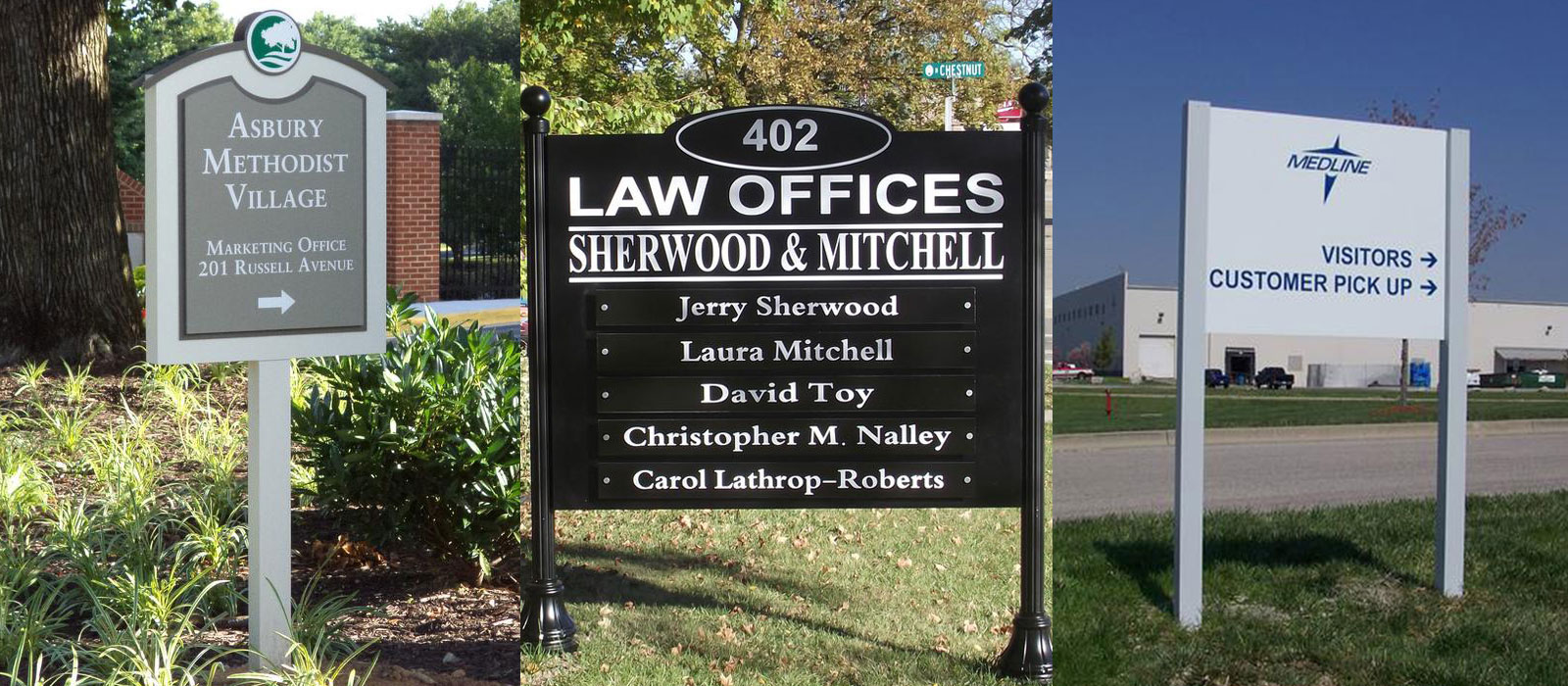 A freestanding sign, usually double-faced, mounted on a round pole, square tube or other fabricated member without any type of secondary support. Interested in Yard Signs? Contact Us.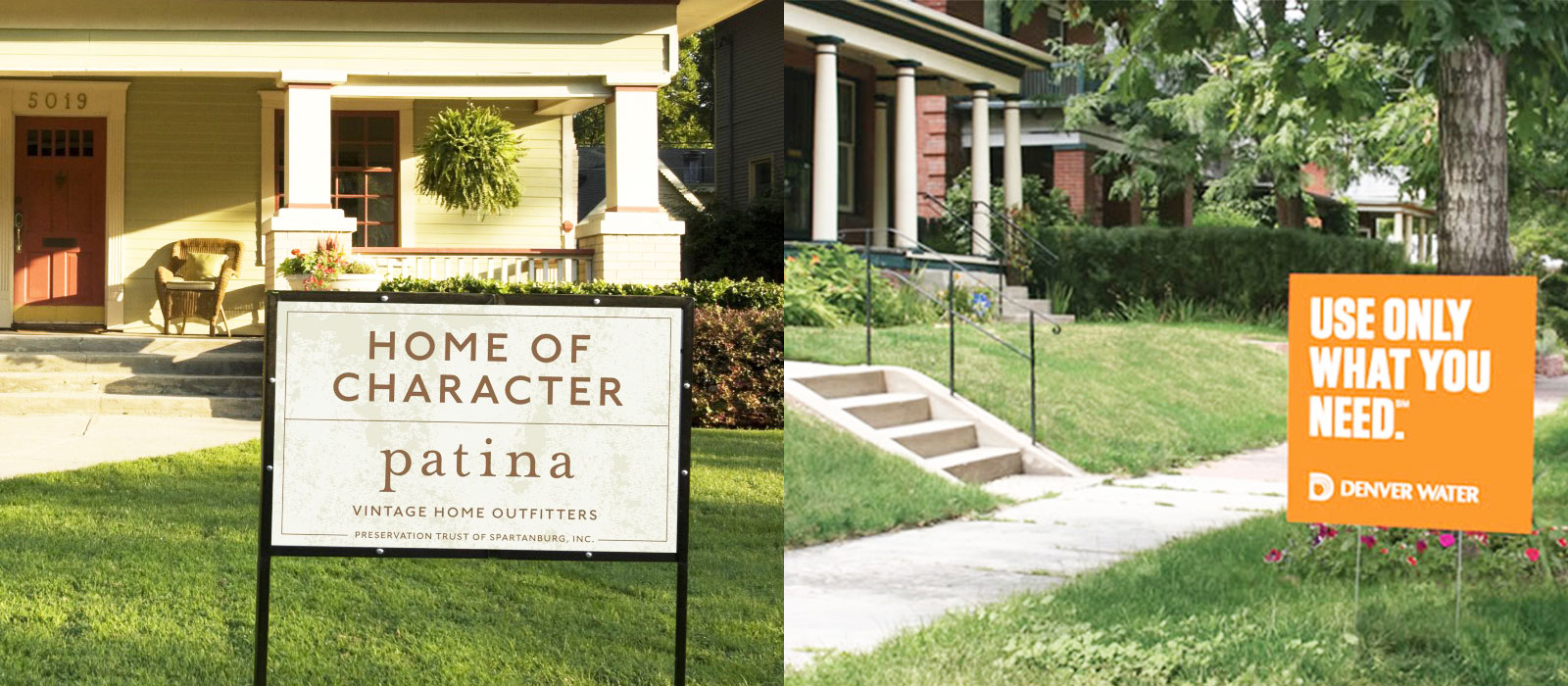 ---

Three-dimensional letters in which the front of the channel is covered by a plastic face, hiding the neon tube from view. Interested in Channel Letters? Contact Us.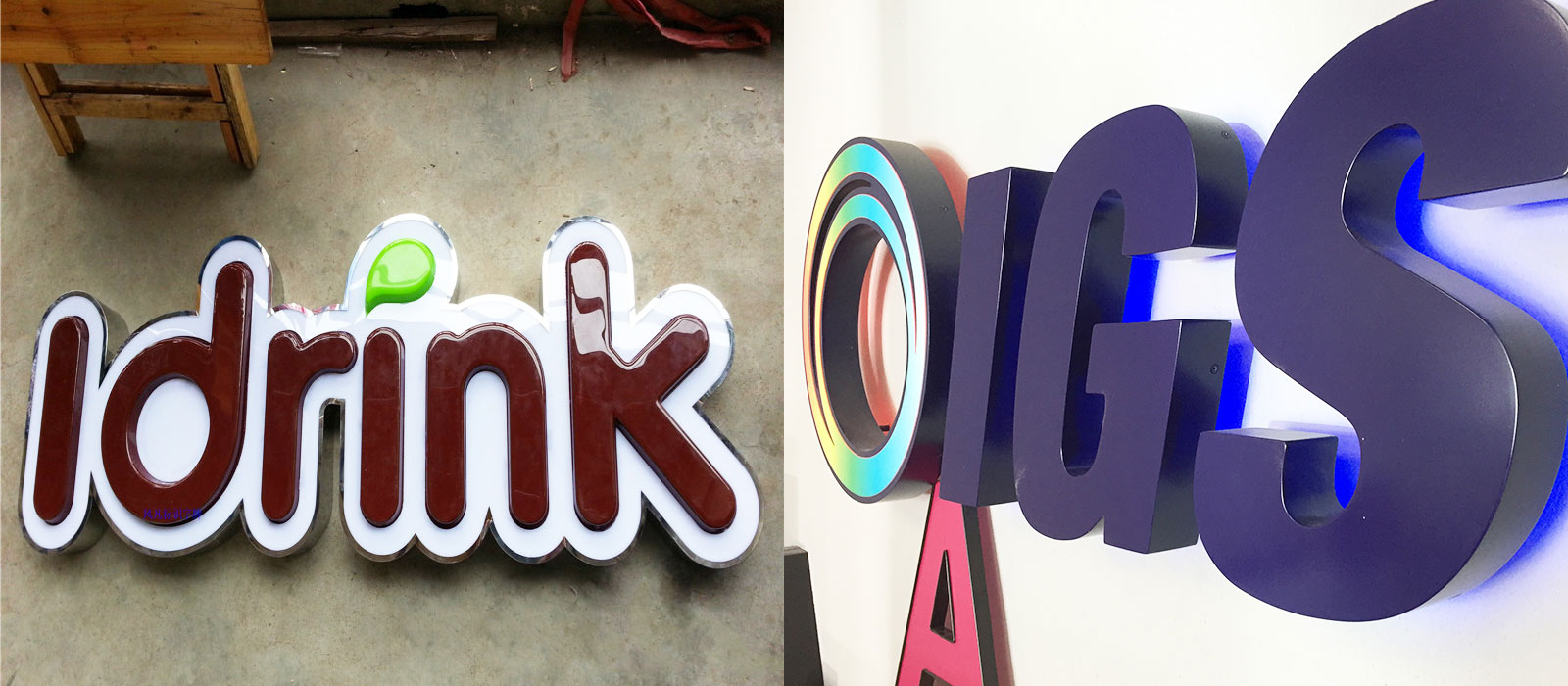 ---

A ground sign with low overall height. Interested in Monument Signs? Contact Us.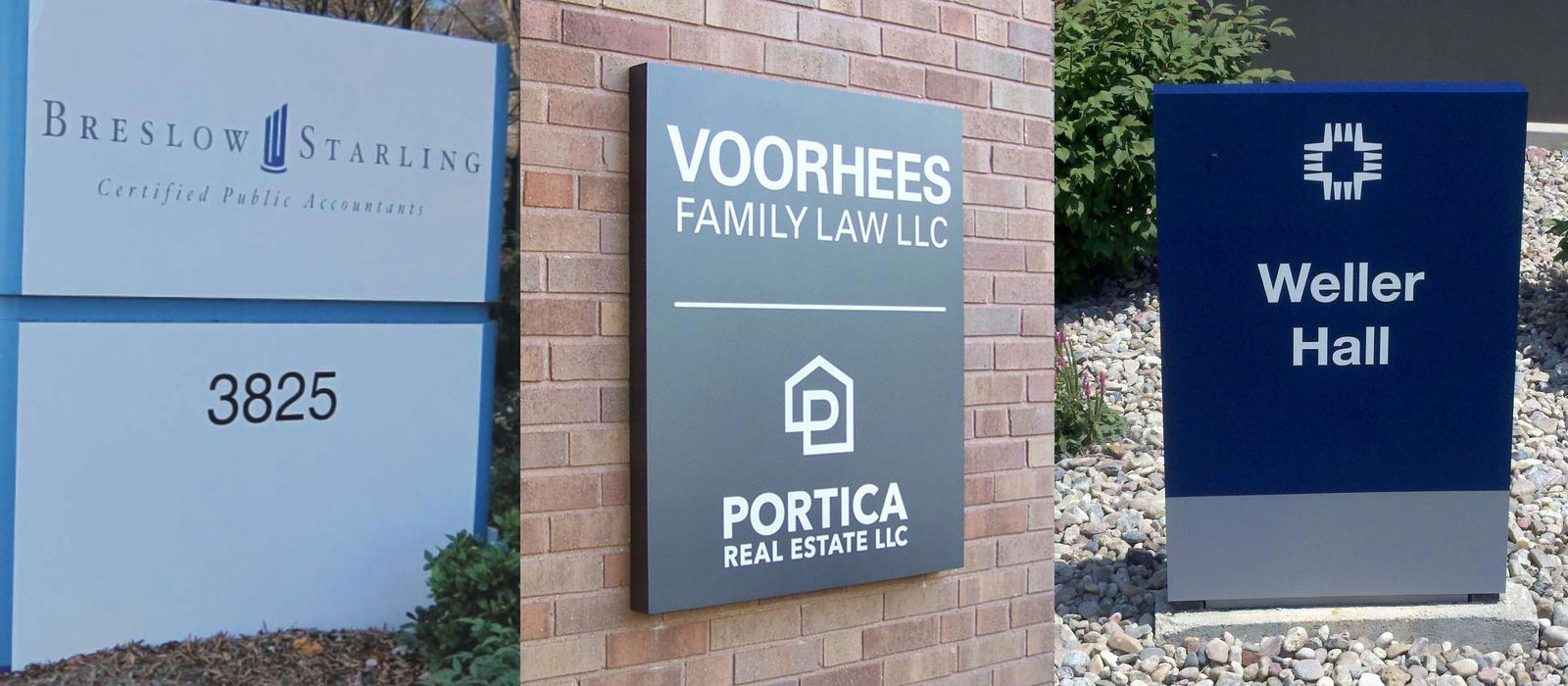 ---

Signage that help drivers and pedestrians to navigate a given location or event, whether interior or exterior. Interested in Directional Signs? Contact Us.