PRINTOLOGY PHILOSOPHY
A Melding of Science and Art. We believe that optimal visual communication increasingly emerges from a melding of science and art. We, as industry professionals, must have technical proficiency coupled with a fundamental knowledge of artistic design to create memorable graphics. With the wrong mix, the message misses the mark. We've put together a team that not only has the artistic and technical experience but also the business expertise that matters.
Team Philosophy
Expertise and Experience matters. We are a locally owned, independent company with more than 20 years corporate and graphics experience, yet are affiliated with a national network of sign companies and suppliers. Our affiliation with Signworld allows us to leverage more than 27 years of sign industry experience and knowledge while retaining a local, independent business atmosphere. Our membership in industry groups and trips to industry events and training keep us current on the latest design trends, technology, and products. The combination of experience and expertise makes us confident we design, produce, and deliver exceptional products.
Mark Russell
Owner
Mark Russell is the left brain, science side of the business. Over his 30-year career with Fortune 500 companies, he has developed a broad set of technical, operations, and management skills. Originally an aerospace engineer (yes, it IS rocket science), he spent about 10 years designing fighter aircraft and computer-aided design systems. After earning an MBA at Dartmouth, Mark helped companies drive their profitability to new levels through strategic planning and consulting roles at Bain & Co. and Boeing. Mark continues to serve as a partner with Maven Associates, a strategy consulting firm focused on mid-market companies. He now applies this advanced set of marketing skills to the graphics and signage industry.
Wendi Russell
Project Manager | Marketing Manager
Wendi Russell is the right brain, creative side of the business. She has a BS in magazine journalism from the University of Kansas and worked for many years as a copy editor and page designer for newspapers, magazines, and publishing companies.  She loves words, type, and print design. If she could have ever developed her drawing skills beyond "stick people" she might have pursed a degree in graphic design. Nonetheless, the creative ideas still run free. She tends to be a bit obsessive about typos and grammar–once a copyeditor, always one. She also tends to be a bit of a perfectionist about the quality and craftsmanship of a finished product.
Katja Burnett | Graphic Designer
Katja's experience in graphic design spans two continents. Born and raised in Slovenia, Katja was drawn to art and design from an early age. However, in high school she was persuaded to pursue a more practical path and studied English in college. Nevertheless, she nurtured her design interest and has worked in the industry for many years in the U.S. and Slovenia designing print materials, websites, vehicle wraps, and museum displays. Katja's great eye for design, along with her perfectionist tendencies make her a great fit.
Don Schlieger | Production Manager
Don has devoted his career to print and signage production. In fact, before relocating from Wisconsin, he owned a sign company. He built his business on providing the quality demanded from museum, retail, and corporate clients. He's an expert in color management and his production techniques are flawless.  And he tends to be a perfectionist, so he fits right in with the team.
Technology Philosophy
Quality Matters. The quality of the machines we use and the materials we use are considered some of the best in the industry. We've invested in the latest large-format HP digital printer technology. The HP Latex 360 allows us to produce big, sharp, color-correct images in an eco-friendly way. We use water-solvent inks that are more durable than other types of ink and made for printing on a variety of materials, including textiles.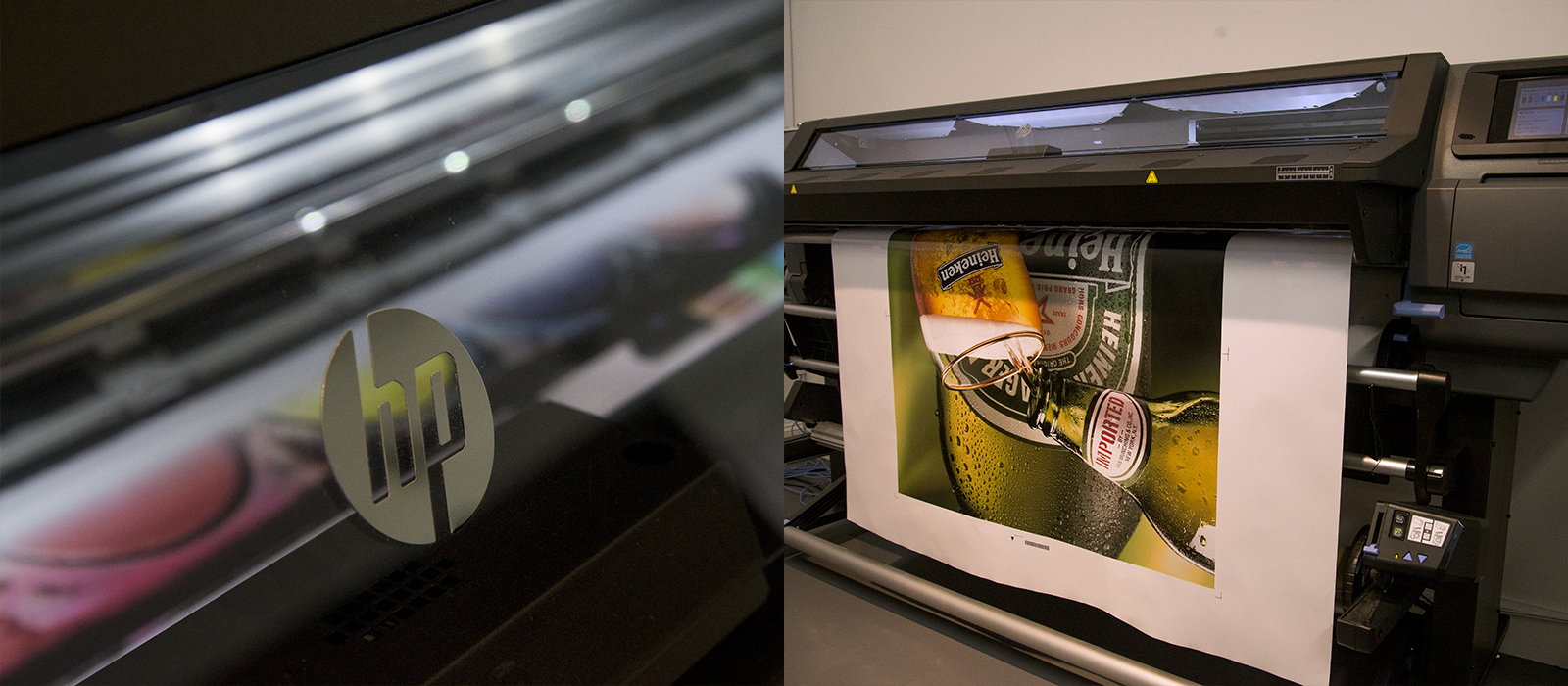 Color Philosophy
Color matters. It's part of your brand, your identity, your lasting impression. Printology colors are Pantone, …, RGB…, CMYK… But we know that color management is more than just a number or color mix percent. Our approach to color management takes into consideration the calibration and gamut of the printer, the media, and the inks. We take the time to profile each material we use so that we can reproduce color correctly the first time, even before we begin your project. We use the spectrophotometer (a device that measures color values) found on-board the HP Latex 360 Printer along with color management software to generate media profiles so we can produce the colors that matter to you.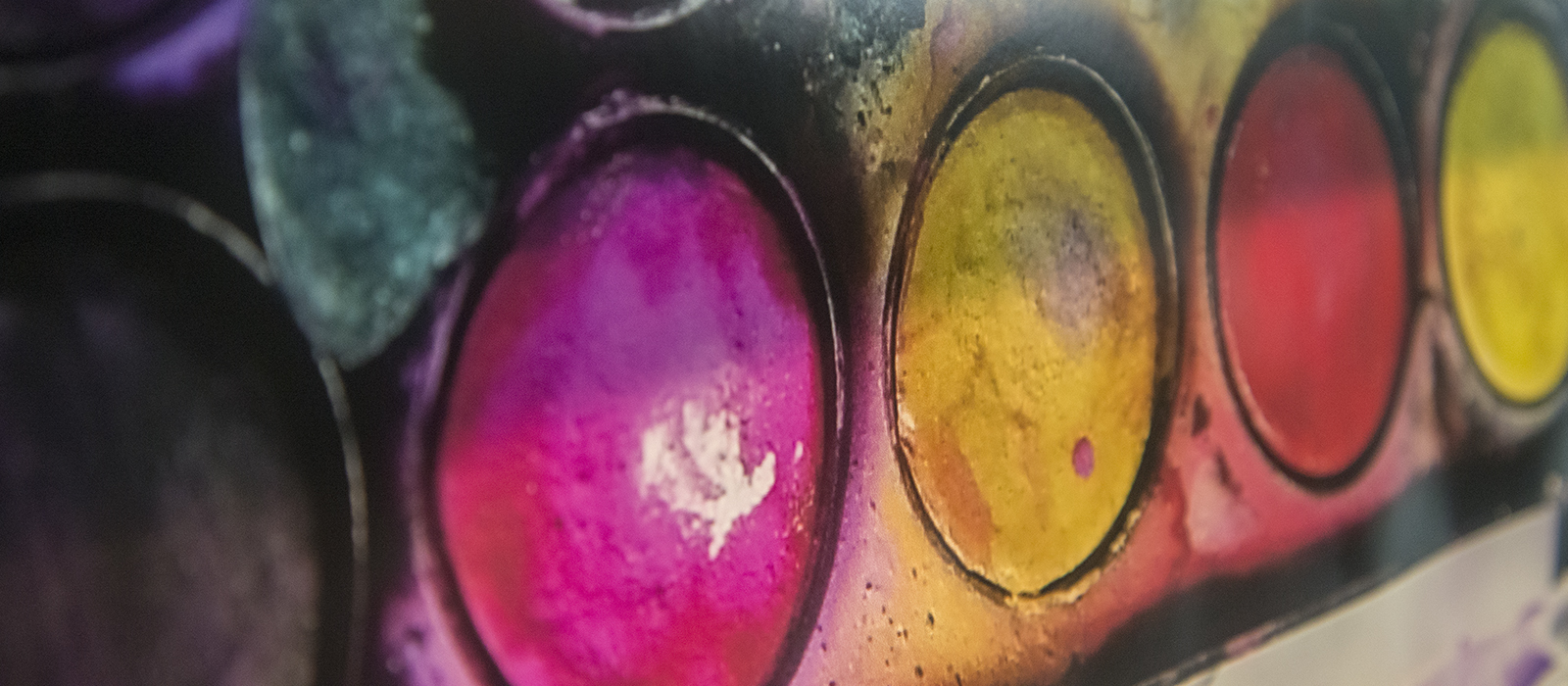 Environmental Philosophy
The Environment Matters. Our goal is to create a lasting impression not a lasting imprint. With that in mind, our business is built around the newest technology in eco-friendly inks and media. Our printer uses water-based Hewlett-Packard latex inks, which, unlike other types of ink, are made without harmful chemicals or hazardous pollutants. And when the cartridges are empty, we send them back to HP where they are recycled.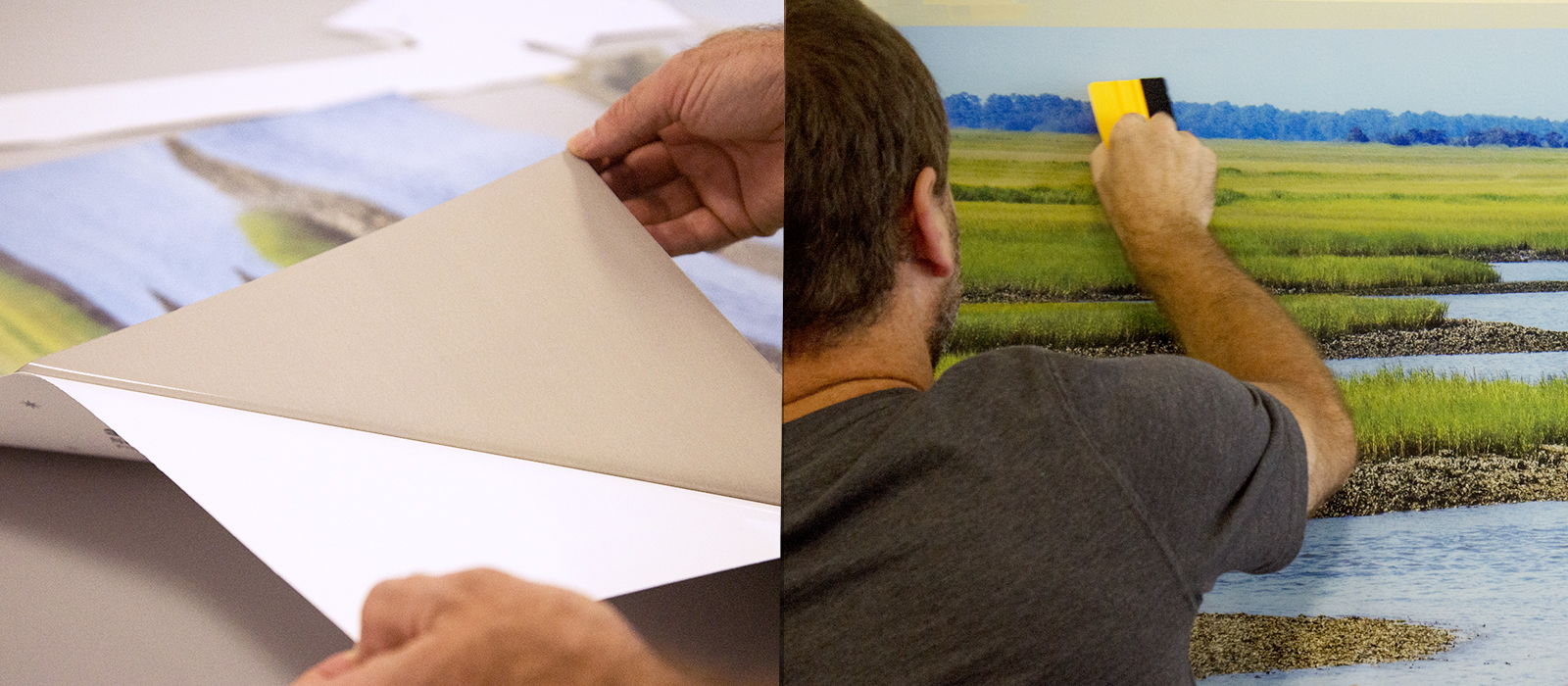 The media we offer include PVC-free wrap films, biodegradable media and substrates, and recycled banner material. By partnering with the HP recycling program, we can ship discarded banners, flags, and posters back to them so they can recycle the materials.