The art and science of lasting impressions
An Introduction
Printology Signs & Graphics is a place where art and science come together to help our clients make the best possible impression with custom signs and graphic solutions in Beaufort and Bluffton, SC. First impressions are lasting impressions. Great graphics combined with meticulous craftsmanship create lasting impressions. Browse our website to see the graphics that have made a lasting impression on us.
A Definition
PRINT: An original work of art intended for graphic repro-duction OLOGY: A branch of knowledge. As our name implies, we are not an ordinary sign business. Our products whether lobby signage or museum graphics tend to be  artistic and memorable—something that makes a lasting impression. And our base knowledge and desire to stay on the cutting edge of industry techniques and trends make us specialists. Printology by our definition requires both art and a science to make a lasting impression.
A Commitment
We are committed to excellence and professionalism in our graphic solutions and client relationships. With our backgrounds you can expect nothing less. Coming from a 20-year career in the corporate world, we aim to bring unprecedented professionalism to our client relationships. Additionally, our 20 years of experience in design, printing, and sign fabrication ensures creative solutions that exceed our clients' expectations. By getting to know our clients and their businesses, we work together on creative graphic and signage solutions and deliver meticulously crafted products that leave a lasting impression.
Learn about our team and philosophy
BLOG:
Lasting Impressions
See the latest posts from the Printology Signs & Graphics Lasting Impressions blog.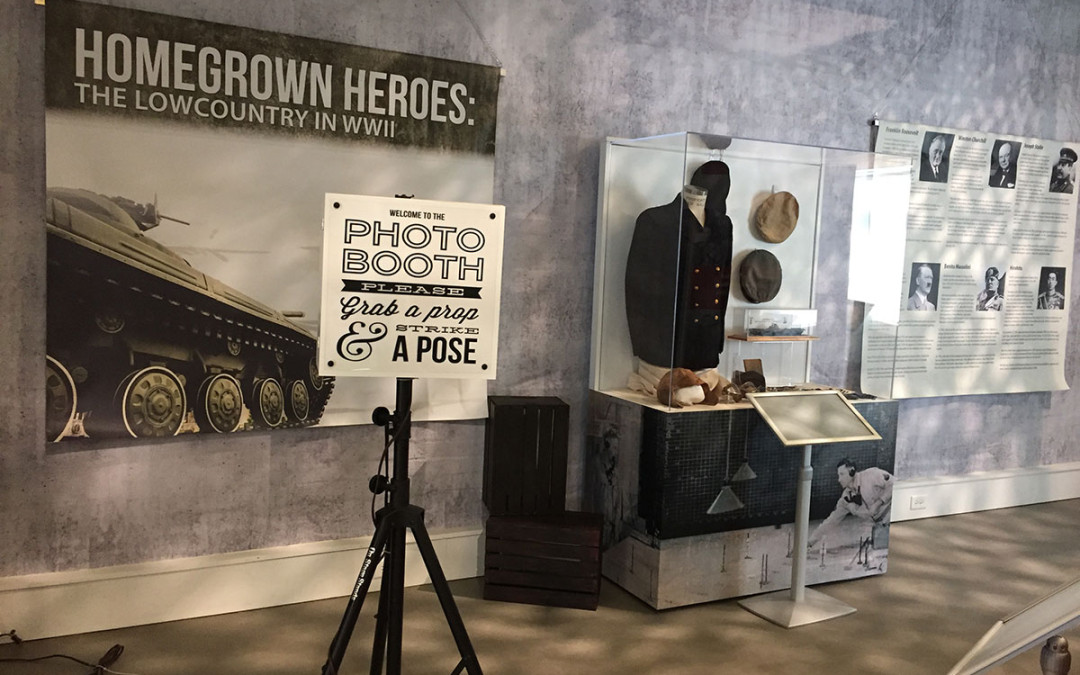 "Small museums may be a small piece of the big picture of our national history but without each small piece the big picture begins to crumble and fade." Laurel Watson, curator Hayden Culture Center in Northern Colorado A few weeks ago as we were in the middle of printing, production, and installation for the "Homegrown Heroes: The Lowcountry in World War II" exhibit at the Morris Center for Lowcountry Heritage, a blog post from Uncataloged Museum caught my attention. Titled "A Small Piece of the Big Picture: IMLS and Local Communities"  the post from Uncataloged Museum sums up why proposed funding cuts could devastate local, small museums and culture centers throughout the country. Politics aside, what really resonated with me was the idea that our local museums play a large role in educating our communities about their seemingly small but vital stories of our history. The recently opened Morris Center exhibit in Ridgeland, South Carolina, is a perfect example of a small museum telling a piece of a larger story. The small museum (a Sinclair Service Station that was converted to a culture center a few years ago) highlights the personal stories of 20 Lowcountry heroes–One of those stories about a 16-year-old high school boy who was chosen to join the Office of Strategic Services because he was a gifted cartographer. It showcases World War II artifacts from local residents–The Nazi flag on display is authentic. And it details World War II history that is unique to our area–Roughly 9,500 Germans POWs from 21 camps in South Carolina worked on farms, including ones in the Lowcountry during World War II. These are the small pieces,...
---
Print Queue
Projects in the queue at Printology Signs & Graphics.